While the goalposts seem to keep moving, and progress is of the 'two steps forward, one step back' variety, we can but applaud our colleagues and members for the resilience they are showing in managing these most challenging of circumstances.
Some challenges are offering a little light relief, however, as this particular Tweet ably demonstrates > https://twitter.com/exeterhipunit/status/1305849874030751745?s=12
Here is a round-up of some the other news and content that caught our attention last month:
Research, Articles and Podcasts
Concussion
Concussion – Human factors in high performance football and concussion recognition in major tournaments via FMPA > https://soundcloud.com/user-951858569/fmpa-podcast-with-dr-jonathan-hanson-sports-medicine-consultant
Concussion in Cycling – The impact of embedded culture on the recognition of head injuries, via The Conversation > https://theconversation.com/cycling-head-injuries-ignored-because-of-entrenched-macho-culture-146374
Cardiology
Myocarditis – Diagnosing and sports counselling of athletes via SEMS Journal > https://sems-journal.ch/1274
Premature Ventricular Beats – A critical review and proposal of a diagnostic algorithm to evaluate premature ventricular beats in athletes. Via BJSM > https://bjsm.bmj.com/content/54/19/1142
Mental Health
Disordered Eating – A toolkit resources from the Australian Institute of Sport to support early identification and prevention in athletes > https://www.ais.gov.au/disorderedeating
Mental Health Screening – A short report on the severity and cut-off point sensitivity of the Athlete Psychological Strain Questionnaire in elite athletes via BMJ > https://bmjopensem.bmj.com/content/6/1/e000712
Mental Health – Tools from the International Olympic Committee (IOC) to better support athletes' mental health > https://bjsm.bmj.com/content/early/2020/09/18/bjsports-2020-102411
General
Chronic Exertional Compartment Syndrome – A narrative review of the condition in athletes via SEMS Journal > https://sems-journal.ch/8207
Testosterone – How much is too much for a female athlete? Via The Conversation https://theconversation.com/caster-semenya-how-much-testosterone-is-too-much-for-a-female-athlete-116391
Female Football – Making football safer for women: a systematic review and meta-analysis of injury prevention programmes via BJSM > https://bjsm.bmj.com/content/54/18/1089 and podcast > https://soundcloud.com/bmjpodcasts/making-football-safer-for-women-with-brooke-patterson-and-dr-ben-mentiplay-episode-445?in=bmjpodcasts/sets/bjsm-1
Latarjet Process – The rehabilitation of young contact athletes post surgery via Rehab In Sport >   https://rehabinsport.com/2020/09/08/the-young-contact-athlete-post-latarjet/
Rotator Cuff Repair – The effect of corticosteroid injections: A systematic review via The Journal of Arthroscopic and Related Surgery > https://www.arthroscopyjournal.org/article/S0749-8063(20)30379-0/
Pain Management – Reframing how we care for people with non-traumatic musculoskeletal pain, via BJSM > https://bjsm.bmj.com/content/52/24/1543
Laryngeal Injury – Prevention and management in elite Rugby Union > https://d197for5662m48.cloudfront.net/documents/publicationstatus/47359/preprint_pdf/c1177ec8f8747bf87e3f98f78f5e52eb.pdf
Ankle Injuries – Return to play after surgery for isolated unstable syndesmotic ankle injuries in male professional football players via BJSM > https://bjsm.bmj.com/content/54/19/1168
COVID-19
RTP Post Covid – A practical guide for SEM physicians with regards to cardiorespiratory considerations for return-to-play in elite athletes after COVID-19 infection via BJSM > https://bjsm.bmj.com/content/54/19/1157
Drug Treatments for Covid-19 – A living systematic review and network meta-analysis, via BMJ > https://www.bmj.com/content/370/bmj.m2980
Acute Coronary Syndromes – Optimal management in the era of COVID-19, via BMJ Heart > https://heart.bmj.com/content/106/20/1609
Resource round-up
Some websites, podcasts and resources you might find useful:
FMPA Podcasts > https://www.fmpa.co.uk/fmpa-podcasts/
BMJ Podcasts > https://soundcloud.com/bmjpodcasts
Novel Coronavirus Information Center – Elsevier's free health and medical research on the novel coronavirus (SARS-CoV-2) and COVID-19 > https://www.elsevier.com/connect/coronavirus-information-center
Dates for your diary
ISEH Webinar: Calf tears in sport: Is it muscle, aponeurosis or tendon & does it matter? 14 October, online > https://www.eventbrite.co.uk/e/calf-tears-in-sport-is-it-muscle-aponeurosis-or-tendon-does-it-matter-registration-121154826347
Fortius Clinic: Foot and Ankle Injuries Webinar – 14 October > https://fortiusclinic.zoom.us/webinar/register/6715941129679/WN_Oqs9pXj1TSC7T1bMHWuEmA
CRY UK: International Medical Conference Webinar – 16 October, online > https://www.c-r-y.org.uk/conference-agenda-2020/
Sports, Medicine and Health Summit 2020 – 29-31 October, Hamburg >  https://www.sports-medicine-health-summit.de/en
SSPA 18th annual conference: Knee & Sports – 13 November, online > https://sportfisio.ch/symposium/
Sports Surgery Clinic:  Return To Play – 14-15 November, online > https://sscrtp2020.com/
Do let us know your feedback, and any suggestions you have for websites, apps or networks for inclusion in future bulletins.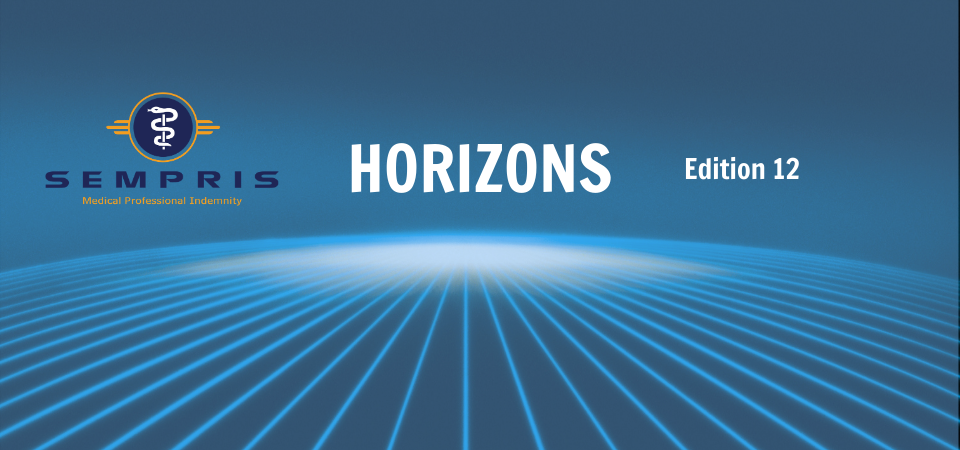 More Articles
---
Share this post:
-
-
-