The strangest of years is drawing to a close, and has not only seemed to drag, as we waited for decisions to be made on lockdowns and fixtures, but also raced along! We now find ourselves, with hope, on the brink of a much better 2021!
As we've found many normal routines turned upside down, it's been all too easy to get a bit muddled https://twitter.com/drdanfp/status/1334114166169358338?s=12. But the extraordinary events we've witnessed have not been completely devoid of sporting humour, as parallels are drawn between cricket the US Election https://twitter.com/markaustintv/status/1323887482124017666
We've recently had the privilege of interviewing not one, but two of our inspirational members, who have both written highly-enjoyable books this year. In 'Not Like Everybody Else', we talk to consultant orthopaedic surgeon Steve Bollen, who shares some insights into his career juggling sports medicine and work in the NHS. Professor Bill Ribbans reflects on how sports medicine has changed in 'Knife in the Fast Lane'.
Research, Articles and Podcasts
MSK
Rehabilitation of Arm Injuries – New research suggests training one arm can improve strength and decrease muscle loss in the other arm https://www.sciencedaily.com/releases/2020/10/201022112555.htm
Foot and Ankle Surgery – Assessing differences in expectations of foot and ankle surgery between patients and their surgeons https://journals.sagepub.com/doi/10.1177/1071100720936602
Lateral Elbow Tendinopathy – A systematic review and meta-analysis of exercise interventions https://bjsm.bmj.com/content/early/2020/11/04/bjsports-2020-102525
Medial Gastrocnemius Tears – It is reported that calf muscle injuries contribute about 13% of muscle injuries in football: is it about muscle, aponeurosis or tendon? https://blogs.bmj.com/bjsm/2020/11/07/medial-gastrocnemious-tears-in-sports-is-it-about-muscle-aponeurosis-or-tendon/
Lateral Hip Pain – Gluteal tendinopathy and other causes of pain in this region https://blogs.bmj.com/bjsm/2020/11/17/lateral-hip-pain-dont-always-blame-the-glutes/
Back Pain – Five reasons that could explain declining rates of common arthroscopic surgeries https://bjsm.bmj.com/content/54/22/1312
Shoulder Impingement – Subacromial decompression versus diagnostic arthroscopy: a follow-up https://bjsm.bmj.com/content/early/2020/10/04/bjsports-2020-102216
ACL Reconstruction – Residual deficits in reactive strength indicate incomplete restoration of athletic qualities following anterior cruciate ligament reconstruction in professional soccer players https://meridian.allenpress.com/jat/article/doi/10.4085/169-20/446981/Residual-deficits-in-reactive-strength-indicate
Clinical Outcomes after ACL Surgery – Podcast https://soundcloud.com/bmjpodcasts/sets/jisakos
Medial Gastrocnemius Tears – Muscle, aponeurosis or tendon? >https://blogs.bmj.com/bjsm/2020/11/07/medial-gastrocnemious-tears-in-sports-is-it-about-muscle-aponeurosis-or-tendon/
Football and ACL Injury – Systematic video analysis of ACL injuries in professional male football https://bjsm.bmj.com/content/54/23/1423 and https://blogs.bmj.com/bjsm/2020/10/19/football-acl-injuries-reloaded-how-where-and-when-knowledgetranslation/
MENTAL HEALTH AND WELLBEING
Sport-Related Concussion – A systematic Review of Preinjury Mental Health Problems as a Vulnerability Factor for Worse Outcome https://journals.sagepub.com/doi/full/10.1177/2325967120950682
Neurodegenerative Disease and the Law – A legal action over brain injuries allegedly caused in football and other contact sports has begun https://www.bt.com/sport/news/2020/november/legal-action-launched-over-brain-injuries-among-sportspeople
The Mental Health Action Plan – Scottish FA launches new action plan to end mental health stigma in Scottish football https://www.scottishfa.co.uk/news/scottish-fa-launches-new-action-plan-to-end-mental-health-stigma-in-scottish-football/
Dementia in Football – Former Premier League players join study into the early signs of dementia https://www.bbc.co.uk/sport/football/54799358
Sleep and the Athlete – A narrative review https://bjsm.bmj.com/content/early/2020/11/03/bjsports-2020-102025
Mental Health and Rehab – An interview with Former professional footballer Liam Hughes https://sportsgazette.co.uk/grave-rehab-mental-health-football/
Performance Mindset – Preventing cognitive biases from hindering success https://www-psychologytoday-com.cdn.ampproject.org/c/s/www.psychologytoday.com/us/blog/social-instincts/202011/one-mindset-change-can-make-you-more-successful?amp
COVID-19
COVID-19 RT-PCR Testing – Recommendations for elite sport https://blogs.bmj.com/bjsm/2020/11/28/covid-19-rt-pcr-testing-for-elite-athletes-recommendations-for-elite-sport/
Myocarditis and Return-to-play – Reflections and Recommendations from a Canadian Working Group https://www.onlinecjc.ca/article/S0828-282X(20)31108-9/fulltext
GENERAL
Cardiac Assessment – Sudden cardiac death is the number one cause of medical mortality in elite athletes and thus the cardiac assessment of this group is of paramount importance https://www.tandfonline.com/doi/full/10.1080/24748706.2020.1788226
Anti-Doping – An updated list from the WADA https://www.wada-ama.org/en/media/news/2020-09/wada-publishes-redesigned-more-athlete-friendly-2021-prohibited-list
Golf Medicine – A resource for considering the medical issues and injuries linked to the sport. https://bjsm.bmj.com/pages/e-edition-golfmedicine/
Career-ending Long Seasons – An interview with Bill Ribbans https://www.theguardian.com/sport/2020/nov/10/sporting-surgeon-bill-ribbans-long-seasons-will-end-careers-much-earlier
FEMALE ATHLETES
Coping with Heat – Recent research indicates that taking the oral contraceptive pill may help women in sport to better cope with extreme heat https://theconversation.com/how-the-contraceptive-pill-could-help-female-athletes-stay-cool-122080
Injuries in Female Athletes – Reframing the weaker sex narrative https://www.sportsinjurybulletin.com/injuries-in-female-athletes-reframing-the-weaker-sex-narrative/
The Female Athlete – A useful handbook for medical doctors, allied health professionals, team coaches, trainers and athletes https://stillmed.olympic.org/media/Document%20Library/OlympicOrg/IOC/Who-We-Are/Commissions/Medical-and-Scientific-Commission/Handbooks/2015_Mountjoy.pdf
Resource Round-up
Some websites, podcasts and resources you might find useful:
The Back Pain Podcast https://podcasts.apple.com/gb/podcast/the-back-pain-podcast/id1511515312#episodeGuid=195be39f-9b72-4444-a805-ac68012ac4b2
Ankle Surgery Update Podcast https://www.buzzsprout.com/892405/6263683
COVID-19 Free online Courses from BMJ Learning https://new-learning.bmj.com/covid-19
FMPA Podcasts https://www.fmpa.co.uk/fmpa-podcasts/
BMJ Podcasts https://soundcloud.com/bmjpodcasts
Novel Coronavirus Information Center – Elsevier's free health and medical research on the novel coronavirus (SARS-CoV-2) and COVID-19 https://www.elsevier.com/connect/coronavirus-information-center
Writing Tips – Academic writing mentor Professor Helen Sword shares her tips https://youtu.be/KgJ5DpK95LE
Dates for Your Diary
Designing and undertaking implementation trials – Friday 11th December, online https://us02web.zoom.us/webinar/register/WN_fhe6AuMrSmaX4laez-43Ww
ISEH: Sports Injuries and Sports Orthopaedics: Adolescent Sports Medicine – 13 Jan 2021, online https://www.eventbrite.co.uk/e/iseh-sports-injuries-and-sports-orthopaedics-adolescent-sports-medicine-registration-129649454007?aff=erelpanelorg
Do let us know your feedback, and any suggestions you have for websites, apps or networks for inclusion in future bulletins.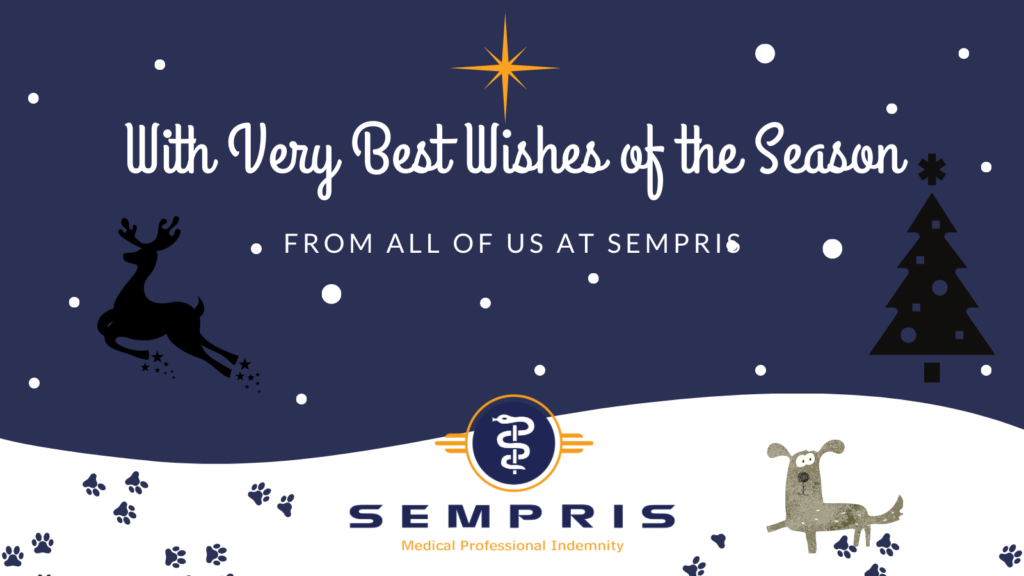 More Articles
---
Share this post:
-
-
-