While we start the new year still facing extreme challenges, we can reflect on some of the positive lessons we learned from an extraordinary 2020, and look forward with hope to a vaccination programme that will enable us to return to a semblance of normality.
It's been a difficult time for all, so moments of humour are all the more appreciated! These tweets made us laugh, reflective as they are of the year we've all had 👇
Research, Articles and Podcasts
CARDIOLOGY
Dilated Cardiomypathy – Athlete's heart and the role of exercise imaging. A sports cardiology webinar https://youtu.be/WcUELKYwpcI
Stable Coronary Artery Disease – Comparison Between European and American Guidelines for the Masters athlete and the importance of shared decision making https://www.acc.org/latest-in-cardiology/articles/2020/12/11/13/08/stable-coronary-artery-disease-in-the-masters-athlete
MSK
Knee Arthroscopy – Evidence for a targeted approach https://bjsm.bmj.com/content/early/2020/12/20/bjsports-2020-103742
ACL Ruptures – The contribution of genetics to injury
https://bjsm.bmj.com/content/early/2020/12/23/bjsports-2020-102392.full
Treatment after ACL Injury – Panther Symposium ACL Treatment Consensus Group https://bjsm.bmj.com/content/55/1/14
The Foot and Ankle Chapter – Aspetar Sport Medicine Collection Online Forum Series https://www.youtube.com/watch?v=RUiqWrAjZHE&feature=youtu.be
Patellar Tendinopathy– Effectiveness of progressive tendon-loading exercise therapy https://bjsm.bmj.com/content/early/2020/12/23/bjsports-2020-103403
COVID-19
RT-PCR Testing for Elite Athletes – Recommendations for elite sport https://blogs.bmj.com/bjsm/2020/11/28/covid-19-rt-pcr-testing-for-elite-athletes-recommendations-for-elite-sport/
COVID-19 Recovery – Screening of Potential Cardiac Involvement in Competitive Athletes: An Expert Consensus Statement https://www.sciencedirect.com/science/article/abs/pii/S1936878X20309098
Asymptomatic or Mild SARS-CoV-2 Infection – Is extensive cardiopulmonary screening useful? https://bjsm.bmj.com/content/55/1/54
Menstrual Cycle Change – Early results show 1 in 5 elite female Australian athletes preparing for Tokyo 2021 have experienced a change during COVID-19
https://blogs.bmj.com/bjsm/2020/11/20/menstrual-cycle-change-during-covid-19/
FEMALE ATHLETES
Sports Performance – The effects of menstruation and oral contraception https://soundcloud.com/bmjpodcasts/time-for-a-bloody-good-podcast-and-yes-this-ones-for-men-too-with-kirsty-elliott-sale-ep-457?in=bmjpodcasts/sets/bjsm-1
Hormonal Health – Periods as barometers of female athlete health https://soundcloud.com/bmjpodcasts/periods-as-barometers-of-hormonal-health-female-athlete-health-pt-1-with-dr-nicky-keay-episode-449?in=bmjpodcasts/sets/bjsm-1
Endocrinology – Transgender women in the U.S. Air Force outperform cisgender women in fitness tests, leading to questions about World Athletics and IOC guidelines
https://www.healio.com/news/endocrinology/20201216/transgender-women-outpace-cisgender-women-in-athletic-tests-after-1-year-on-hormones?
GENERAL
Cyber Security – The cyber threat to sports organisations – A free guide from the NSCS https://www.ncsc.gov.uk/report/the-cyber-threat-to-sports-organisations
COVID-19 and Its Impact on Football – A Sports Law And Policy Centre And Law In Sport Joint Survey https://www.lawinsport.com/topics/covid19-impact/item/coronavirus-a-and-its-impact-on-football-a-sports-law-and-policy-centre-and-lawinsport-joint-survey-2
Rugby Union – Injury trends over last decade https://blogs.bmj.com/bjsm/2020/12/05/the-low-down-on-trends-in-match-injury-risk-in-professional-male-rugby-union-a-16-season-review/
Brain Damage – Negligence claim by ex-rugby union Internationals https://www.bbc.co.uk/sport/rugby-union/55201237
Navigating the 'New Normal' – SEM world Highlights from the FSEM-Ireland webinar https://blogs.bmj.com/bjsm/2020/12/02/fsem-webinar-series-parttwo-how-to-navigate-the-new-normal-sem-world/
The Role of Technical Director – A podcast with Brighton's Dan Ashworth https://trainingground.guru/articles/dan-ashworth-inside-the-mind-of-a-technical-director
Remote Consultation – Remote Recording Legalities with Capstick's Andrew Latham https://www.archealth.io/masterclass/4
MENTAL HEALTH AND WELLBEING
Human Factors – A humorous look at wellbeing for clinicians during busy times https://www.bmj.com/content/371/bmj.m4708
RESOURCE ROUND-UP
Some websites, podcasts and resources you might find useful:
Recognise And Remove – Concussion education app https://playerwelfare.worldrugby.org/concussion
The Back Pain Podcasthttps://podcasts.apple.com/gb/podcast/the-back-pain-podcast/id1511515312#episodeGuid=195be39f-9b72-4444-a805-ac68012ac4b2
Ankle Surgery Update Podcast https://www.buzzsprout.com/892405/6263683

COVID-19 – Free online Courses from BMJ Learning https://new-learning.bmj.com/covid-19
FMPA Podcastshttps://www.fmpa.co.uk/fmpa-podcasts/
BMJ Podcastshttps://soundcloud.com/bmjpodcasts
Novel Coronavirus Information Center – Elsevier's free health and medical research on the novel coronavirus (SARS-CoV-2) and COVID-19 https://www.elsevier.com/connect/coronavirus-information-center
Writing Tips – Academic writing mentor Professor Helen Sword shares her tips https://youtu.be/KgJ5DpK95LE
Dates for Your Diary
Designing and undertaking implementation trials – Friday 11th December, online https://us02web.zoom.us/webinar/register/WN_fhe6AuMrSmaX4laez-43Ww
ISEH: Sports Injuries and Sports Orthopaedics: Adolescent Sports Medicine – 13 Jan 2021, online https://www.eventbrite.co.uk/e/iseh-sports-injuries-and-sports-orthopaedics-adolescent-sports-medicine-registration-129649454007?aff=erelpanelorg
Do let us know your feedback, and any suggestions you have for websites, apps or networks for inclusion in future bulletins.
DISCLAIMER: Horizons is intended as a helpful round-up for members of potentially interesting articles/opinions that have been shared online. SEMPRIS are not qualified to make/infer any clinical judgements, and the inclusion of content, events and resources does imply endorsement.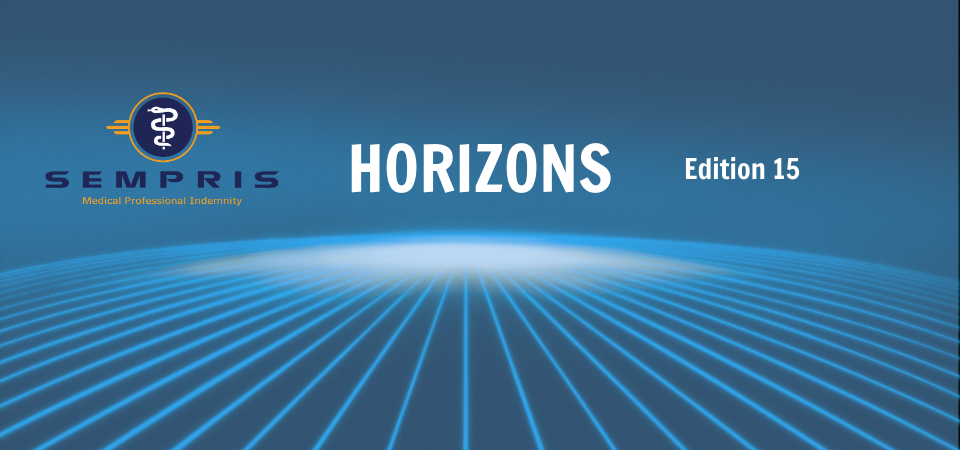 More Articles
---
Share this post:
-
-
-