There is light at the end of the tunnel!
As the days of juggling home schooling, virtual consultations and isolation come close (we hope) to an end, there has been plenty of interesting content to inform and distract us in the meantime.
For those navigating the dating minefield, this witty response from a supportive friend was just what the doctor ordered…https://twitter.com/dr_ashwitt/status/1364541023297232905?s=12
And while BMI can be a controversial measure of obesity, this Tweet highlights the crisis threatening The Borrowers… https://twitter.com/liamthorpecho/status/1361959447971643392?s=12
Research, Articles and Podcasts
MSK
Achilles Tendinopathy – A living systematic review of treatment over 29 randomised controlled trials https://bjsm.bmj.com/content/55/5/249
Lateral Elbow Tendinopathy – Should exercise interventions be the management mainstay? https://blogs.bmj.com/bjsm/2021/02/08/should-exercise-interventions-be-the-mainstay-in-the-management-of-lateral-elbow-tendinopathy/
ACL Reconstruction – Exercise-therapy and education for individuals one year post surgery: a pilot randomised controlled trial https://bmcmusculoskeletdisord.biomedcentral.com/articles/10.1186/s12891-020-03919-6
Knee Abnormalities – Prevalence of abnormalities in asymptomatic adults on MRI https://www.ncbi.nlm.nih.gov/pmc/articles/PMC7237395/
Frozen Shoulder – Comparison of Treatments: A systematic review and meta-analysis https://jamanetwork.com/journals/jamanetworkopen/fullarticle/2774247
Clavicle Injuries – Which are the two most common sports related clavicle injuries? https://basem.co.uk/wp-content/uploads/2021/01/Clavicle-Injuries-complete.pdf
Hip OA Pain – Intra-articular Saline as an effective alternative to corticosteroids, PRP and hyaluronic acid: a systematic review and network meta-analysis of RCTs https://bjsm.bmj.com/content/55/5/256
CARDIOLOGY
High-risk Cardiovascular Conditions – ECG criteria for detection in master athletes https://academic.oup.com/eurjpc/article/27/14/1529/5950595?searchresult=1
RTP With Hypertrophic Cardiomyopathy – Are we moving too fast? A critical review https://bjsm.bmj.com/content/early/2021/01/20/bjsports-2020-102921
CONCUSSION
New AFL Rules – Mandatory 12 days recovery for concussed players https://www.smh.com.au/sport/afl/afl-mandates-12-days-off-for-players-who-suffer-concussion-20210128-p56xhz.html
Concussion Substitutes Trial – Premier League introduces new rule to allow up to two permanent substitutions in the event of head injury https://www.bbc.co.uk/sport/football/55852620
Rugby – Taking the confusion out of concussion podcast https://anchor.fm/athleticevolution/episodes/Dr-Jeff-Cullen-Scottish-Rugby-Taking-the-confusion-out-of-Concussion-ephsdm/a-a1pm8c
Concussion Practices – A pilot study of medical team staff in UK elite football https://www.tandfonline.com/doi/full/10.1080/24733938.2021.1892174
COVID-19
Long-Covid – An evidential review https://www.bmj.com/content/370/bmj.m2815
Pitchside PPE – Inter-association consensus recommendations https://bjsm.bmj.com/content/early/2020/12/23/bjsports-2020-103226
Resuming Professional football – A prospective cohort study in a country with high infection rates https://bjsm.bmj.com/content/early/2021/02/14/bjsports-2020-103724.full
THE FEMALE ATHLETE
ACL Injuries – Investigating the impact on the lives of young female adults https://soundcloud.com/bmjpodcasts/a-seat-at-the-top-table-of-womens-sport-and-sports-physio-and-an-intro-to-a-new-host-ep-462?in=bmjpodcasts/sets/bjsm-1
GENERAL
Decreasing Injury Rates In Football – An 18-year prospective cohort study of injuries in the men's professional game https://bjsm.bmj.com/content/early/2021/02/05/bjsports-2020-103159
Injury Prevention In Rugby – The importance of a 'compliance wedge' to support successful implementation for injury prevention https://bjsm.bmj.com/content/early/2021/02/02/bjsports-2020-103454
Cesc Fàbregas – The ex-Arsenal international guests on the Talent Takes Practice podcast https://audioboom.com/posts/7787986-cesc-fabregas
Brazilian Jiu-Jitsu – A guide for Sports Medicine Professionals https://blogs.bmj.com/bjsm/2021/01/30/brazilian-jiu-jitsu-state-of-the-art-a-guide-for-sports-medicine-professionals/
Mitochondrial Lactate Metabolism – A history and implications for exercise and disease https://physoc.onlinelibrary.wiley.com/doi/10.1113/JP278930
Decision Making – Who should have the last say in the maintenance and tuning of the elite athlete https://www.fmpa.co.uk/2021/02/23/who-has-the-last-word/

Olympic Longevity – Analysis of whether Olympians live longer than their general population counterparts https://bjsm.bmj.com/content/55/4/206
Psychology And Nutrition – Their roles in return to play from musculoskeletal injuries in professional soccer: an interdisciplinary approach https://pubmed.ncbi.nlm.nih.gov/32633210/
Hydration And Cooling – The relationship with performance, body mass loss and body temperatures in elite athletes during the Doha 2019 IAAF World Athletics Championships https://bjsm.bmj.com/content/early/2021/02/11/bjsports-2020-103613
Acute Winter Sports Injuries – The recent ISEH Sports Injuries and Sports Orthopaedics Webinar https://youtu.be/KXpPS8RIu1M
RESOURCE ROUND-UP
Some websites, podcasts and resources you might find useful:
Hamstrings Resource – https://performancesporthacks.com/all-hacks/?_sf_s=hamstring
Science & Medicine in Football – Latest open access articles https://www.tandfonline.com/action/showAxaArticles?journalCode=rsmf20
The Athletic Evolution Podcast – By Rob Anderson https://anchor.fm/athleticevolution/episodes/Dr-Jeff-Cullen-Scottish-Rugby-Taking-the-confusion-out-of-Concussion-ephsdm/a-a1pm8c
Dates for Your Diary
Free ISEH Webinar: Optimising return to play following ACL Injury – Thursday 18 March 18.30 GMT https://eventbrite.co.uk/e/iseh-webinar-optimising-return-to-play-following-acl-injury-registration-143068516785
Learn to assess and manage concussion, ACSEP – Interactive seminar, March -June 2021 https://mailchi.mp/acsep.org.au/concussion-webinar-registration
The ACL ongoing dilemmas 18th April XXIX Isokinetic Medical Group Conference: Football Medicine THE PLAYERS' VOICES – 17th, 18th, 19th of April 2021, Lyon, France https://www.footballmedicinestrategies.com/
FMPA Conference 2021 – Fri 11th June https://fmpa.us4.list-manage.com/subscribe?u=406c5e7092024cfe0a888aa28&id=adf3309916
Do let us know your feedback, and any suggestions you have for websites, apps or networks for inclusion in future bulletins.
DISCLAIMER: Horizons is intended as a helpful round-up for members of potentially interesting articles/opinions that have been shared online. SEMPRIS are not qualified to make/infer any clinical judgements, and the inclusion of content, events and resources does imply endorsement.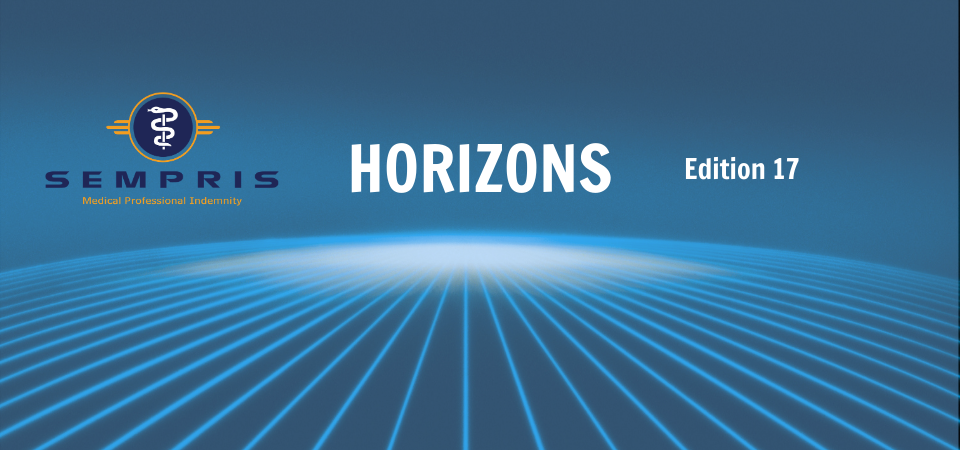 More Articles
---
Share this post:
-
-
-