The last year has been challenging for everyone, and for the sports medicine industry especially. At SEMPRIS, it's been a period of reflection, adaptation and change that has tested the resilience of the team, but also allowed them to accelerate changes for the better.
The team driving the business comprises three key people: Managing Director Neil Redman, Operations Manager Lorna Hastings and Administration Manager Stephanie Cook. Here they reflect on a dynamic, volatile period, how obstacles have been overcome and the positive lessons that have been learned along the way.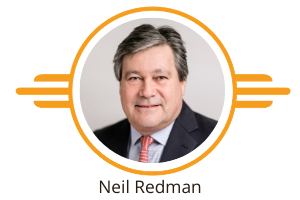 Managing Director Neil Redman founded the business in 2010, and has seen a lot of changes in that time. Of the last year, he says "It's unquestionably been an extraordinarily challenging period for all of us and I think one of our greatest acknowledgements in the course of the pandemic has been the opportunity to learn, first-hand, vastly more about our members – the issues they're facing; their struggles but above all, their resilience.
"The fact that we run the medical trusts for professional football and cricket has helped more than maybe we had previously realised. It gives us a really good handle on the sorts of issues that professional sport, and medicine across professional sport is facing. This enables us to empathise strongly with members."
As well as the original development of SEMPRIS , Neil's role encompasses the constant, ongoing product development. It includes liaison with the underwriters, assessment of the market, assessment of legal issues, the changing face of law across medicine, and case histories as they affect doctors within professional sport.
He reflects "Professional sport has been relatively quiet in this last year. Other than dealing with the consequences of the pandemic and ensuring that the cover we provide is fully conversant and covers all aspects of how medicine is delivered by sport, it's been period of holding firm for us. It has however, given us a huge insight into the issues and the frustrations that doctors and consultants have faced. It has also highlighted the competitiveness of the product which remains the only dedicated indemnity to provide cover for all professional sport on a worldwide basis, including, vitally cover against claims by third parties, such as employers, clubs agents and sponsors."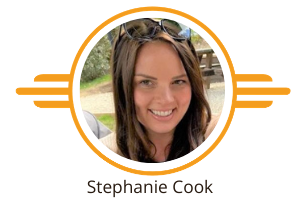 Another team member who has experienced a roller coaster year is Stephane Cook. The Administration Manager, who has been at SEMPRIS for two years, says "I deal with the day-to-day administration, from speaking with the members on the phone, responding to emails to dealing with renewals and new business".
"When Lorna joined us just prior to lockdown, it was a little challenging for us both! We weren't expecting to go into lockdown when she joined, so I thought I was going to have a lot more face-to-face, hands-on time with her to welcome her on board and show her how we operate day-to-day. Having to do that all remotely was tricky, but we did have lots of phone calls and we worked our way through!"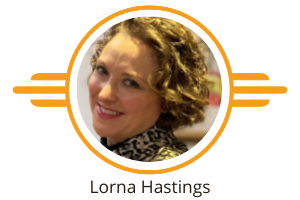 As Stephanie mentioned, the newest team member is Operations Manager Lorna Hastings, who joined the business two days before the first lockdown last March. Her day-to-day to day role has turned out to be a lot more hands-on than initially intended, because of all the changes and challenges that have arisen over the past year.
Lorna did arrive with a useful toolkit at her disposal, however: she was previously the Risk Manager at charity Leonard Cheshire, and prior to that worked in the same field for sports marketing and TV production company IMG. This experience has turned about to be a significant and highly relevant asset to SEMPRIS in dealing with the unexpected challenges of 2020 and beyond.
Lorna says "I think my experience has helped me to hone how businesses, how companies and how individuals view risk, and how that really varies so much from person to person and business to business. But the important element—that's actually quite easy to forget about—is the sense of what's really key in the risk world, and what's worth sharing with people about what they might not know that they don't know!"
She continues "I do really enjoy risk management. There's a sense of hyperawareness constantly about what could go wrong, what can we do about it, how can we avoid or mitigate, how can we make it better. I've had a particular interest in business continuity and crisis management and have helped to shape the plans for each of the companies that I worked for. Before IMG, I worked for the General Social Care Council (a body of the Department of Health) who registered social workers, so I've had quite an eclectic mix of business experience. What I hope I bring to SEMPRIS is an insight into how people think and how to help our members possibly look at things in a slightly different way."
But has Lorna's long experience of crisis management helped her with the challenges of mixing a new job with lockdown restrictions and home schooling over the course of the pandemic?
"I'm going to go out on a limb here and say I think possibly not!" She laughs. "I think I'm much better at it from a professional perspective than I am from a personal perspective."
"It's definitely helped me in terms of my work at SEMPRIS and dealing with the different questions and challenges that have come up. I've had a number of conversations with Stephanie where she's said 'we've never had this before, it's never been like this before', so my crisis management experience has definitely helped here."
But in terms of the personal element and dealing with so much all at once – I think that unfortunately the anxiety's probably won over there rather than the crisis management!".
So what have the team found most challenging in dealing with these crises over the last year?
Stephanie says "I would say it's been questions from the members that we wouldn't normally be asked, and members understandably needing a lot more reassurance. Because they've limited opportunity for any private practice work, there were questions about whether they could freeze their policies, or receive refunds, for instance. This required much more conversation between myself, Lorna and Neil with regards to explaining how the SEMPRIS policy actually works. I think sometimes members aren't always aware of what the product actually does cover them for, so a key element has been explaining that their cover is not just for the work they're currently doing, but for their previous work as well, which can be critically important. This deeper level of discussion was more challenging for the team to have to do remotely – if we were in the office, we would be face to face, and resolving questions would have been slightly easier. But we did get through it!"
Lorna adds "Covid resulted in a lot of people seeing a huge decline in their private practice, coupled with the uncertainty of how long that was going to last for. So people were effectively asking 'help me' questions. The hardening insurance market—which has been happening over a few years, it's not something that's happened instantly—has also meant that one of the real challenges was that we were quite constrained in terms of the options we were able to offer to members.
But the flipside of that is that we did end up having a lot of really good conversations with people explaining not only that situation, but also why SEMPRIS is still a relevant and important cover. It is more comprehensive than they would have if they were with another indemnifier or if they were with one of the MDOs. It's actually still crucial to a lot of our members to have the bespoke cover that SEMPRIS provides and I think there are new instances of that, prompted by case law, that people don't necessarily quite have an awareness of. So it has meant that we've had a lot more conversations with members, where normally they might just go through the renewal process, and maybe not even feel like they needed to pick up the phone."
This increase in contact with members has been a real positive, Stephanie agrees. "Compared to when I first started, I have definitely spoken to a lot more of the members. We have always offered a very approachable, personal service and the pandemic has certainly resulted in members engaging more frequently with us and appreciating a voice at the end of the phone, rather than just an email. That's been a useful experience for me, and going forward I will definitely pick up the phone to members, as well emailing those that prefer it."
"We've learnt from experience that our members are actually an extremely approachable bunch of people who are very grateful for the personal touch that we've been able to provide them with."
Neil expands. "Like the rest of the team, I've also observed that there has been a massive learning process for the members in terms of understanding exactly what it is they've got, what distinguishes it and why it is priced the way it is. Similarly, explaining that it is the underwriters, not SEMPRIS that ultimately make the decisions in terms of price, or whether a refund or a payment holiday is possible. Whilst it is our responsibility together with Paragon to lobby and represent the interests of our members to underwriters, these decisions are not within our control. But we are doing as much as we can do on the members' behalf, and this has been a very valuable lesson."
For some members who maybe only have a marginal sports practice, price has increasingly become a tipping point in their decision to renew with SEMPRIS or not and or to stop their sports practice. Whilst this is completely understandable, what is of much greater concern to us are those Consultants who we know to have sizeable sports practices but who are willing to compromise their cover purely for reasons of cost. By definition of the unique cover provided for professional sport work including Premiership footballers and 3rd party claims, SEMPRIS is unlikely to be the cheapest cover available. No other indemnifier provides this specialist cover and assurances from alternative indemnity providers should always be validated by members through sight of the policy wording before cancelling SEMPRIS cover. We have spent a lot of time unravelling the position that members have got themselves into and reinstating backdated SEMPRIS cover in these circumstances.
Lorna says. "But we've also had great conversations with members where they've either had a very good understanding of what SEMPRIS offers already and that's why they are remaining with us, or at the end of a conversation they've felt that they understand their cover a lot better. Our cover is not actually expensive – it is very comprehensive. And when members understand it, they appreciate that."
"It often makes me think of that TV programme where Gordon Ramsay would go to restaurants and cafes and try and help them to get back on their feet and succeed" she says. "He would always say 'go for a small menu and make what you do the best. That's your USP'. I think it's definitely been reinforced this year that SEMPRIS is a specialist offering and it absolutely has a very important place in the indemnity market."
How does a business offering this high standard of service continue to do so when working around the challenges of operating remotely, without the same opportunity to bounce ideas around, and resolve new questions in an instant?
"Communication, communication, communication" laughs Lorna. "In terms of our members, you do get a real sense of who likes the phone, who prefers to communicate by email. For instance one of our members came to us because he hadn't received the renewal reminder, and he suggested that a text message would be really helpful. So we've actually incorporated texting members who don't respond to emails to remind them that their policy will be expiring. Again, that's a new form of communication that we hadn't really tried and actually it's been quite successful. Similarly, within the team, I think we've found different means of communication. Stephanie and I talk on a daily basis but sometimes we've actually found WhatsApp the best way to do things, as we were doing so much juggling between home schooling and working. Because it was quite hard to catch each other at the right time, we found voice messages really helpful. It's also made me feel that I'm talking to her – it's not just sending an email or sending a message. Being able to hear her voice has been incredibly valuable, especially learning a job remotely!"
"Microsoft Teams has been used for training and I think even people who have been quite reluctant to go the technological route have found it quite useful.
Neil concurs. "I think the biggest prize of all is that we have a much clearer understanding of how our members think, and so we are therefore able to communicate that much more effectively. Lorna and Stephanie have delivered what we've learned from these conversations so well that I think that's a big win for us. Another personal learning is that as we do not have a huge membership and can provide contact consistency the members do see it almost as a club, and this last year has just reinforced that." Many of the members also know Neil personally and know that his mobile will be answered 24/7 for any query or concern.
"With everything we've learned and the new processes we've adopted, this will only get better as we start to migrate back to the office. This past year has also given us the opportunity to really get Stephanie and Lorna's names in front of our members, as known, knowledgeable and helpful people who are there to support them. When so much of customer service is now automated with AI bots, our members really appreciate the fact they are dealing with real people."
"We also received a lot of questions about covering voluntary work" Lorna continues. "Obviously Covid impacted people in different ways and, where they suddenly didn't have any practice or private work, they were asked to, or were volunteering, to help with the Covid effort. We were not only able to clarify that SEMPRIS does not cover NHS work, but it also made us understand that many of those who also work in the NHS for years don't necessarily understand the Crown indemnity or its limits and we were able to explain this."
"I didn't have experience of SEMPRIS prior to the pandemic, so I don't know what 'normal' looked like before" Lorna says, "but I'm really getting the feeling that members are talking to each other more, sharing experiences and sharing issues. That can only be a positive thing which will stand everybody in good stead, especially in a market where we're concerned that people don't necessarily understand the cover or the gaps in cover they might have if they insure elsewhere."
"That message that 'we're always here, we're always on the end of the phone if you've got any questions at all, we can talk to you about your policy or about any concerns that you might have' is really getting through and that can only be a good thing."
Lorna explains "As Stephanie mentioned, many of the early questions were about freezing policies. However, as time went on, a lot of the COVID-19 impact then turned into queries regarding return to training and return to play. We are fortunate that Neil has always been involved with or close to major industry discussions around the interface between sport and sports medicine, which meant that the team were really well equipped to deal with questions when members were asking about whether their policy would cover them for the expanded responsibility they were being asked to embrace.
"Every member of SEMPRIS has a sports practice of some sort, so will want to know, not just as a club doctor but, for example, as an orthopaedic surgeon, their indemnity position regarding return to training and play. We can now better appreciate that our proximity to, and work with sports governing bodies and clubs does allow us to offer members the most up-to-date information on issues which affect their practice."
Expertise at our fingertips
"Neil's involvement at such a high level meant that we had so much information at our fingertips and we could reassure people that they were they were OK, their indemnity would cover them to do what they were being asked to do. Neil adds "I happen to have a close working relationship with a number of the doctors who were involved working for PHE and DCMS in terms of return to train and play protocols. That really was quite significant to the knowledge that we hold at at SEMPRIS, and were privy to at a very early stage in proceedings. It also meant we were able to get rapid confirmation of cover from underwriters for the extended scope of responsibilities placed on members by the protocols. Having Dan Roan at the BBC chasing you down for an interview on whether SEMPRIS indemnity would support the return to train protocols of the Premier League (the final part of the jigsaw) summed up the pivotal role that SEMPRIS has played and continues to play!"
Lorna agrees. "As the new member to the team, that specialist knowledge has been incredibly helpful – and reassuring! This past year is something that nobody's been through before, including the doctors. Everybody has been desperate to get back as soon as they possibly could and I think we were a source of advice, of assurance and guidance, where clubs were possibly asking doctors to do things and they simply weren't sure whether they should be. Sometimes the clubs don't necessarily understand the impact or the risks that they're asking the medical staff to accept, in agreeing to do some of the things that they're being asked to do. So it has felt as though that inside track has been really helpful this year."
She concludes "I think something that's really come across to me with throughout the conversations with members is how resilient they've been. They've clearly either been extremely busy or their work has disappeared completely, but their incredible resilience has been admirable. We're all very pleased and proud to have been able to support them along the way."
More Articles
---
Share this post:
-
-
-