As the extraordinary Emma Raducanu basks in the glory of her historic taking of the US Open Championship title, she reminds us that it takes an expert team at the top of their game to enable an athlete to achieve—and maintain—their sporting excellence.
Here's our round-up of some of the articles and content that caught our eye in August.
Research, Articles and Podcasts
MSK
Gluteal Tendinopathy – A systematic review and stage-adjusted treatment recommendation https://journals.sagepub.com/doi/full/10.1177/23259671211016850
Patellar Tendinopathy – Effectiveness of progressive tendon-loading exercise therapy in patients: a randomised clinical trial https://bjsm.bmj.com/content/55/9/501
Proximal Hamstring Tendon Avulsion – State of the art review https://jisakos.bmj.com/content/6/4/237
ACL Reconstruction – Running biomechanics before injury and 1 year after anterior cruciate ligament reconstruction in division 1 collegiate athletes https://pubmed.ncbi.nlm.nih.gov/34260290/
ACL Injury Prevention – Are visually assessed performances of the single-leg squat (SLS) and vertical drop jump (VDJ) associated with future noncontact anterior cruciate ligament injury? A prospective cohort study involving 880 elite female athletes https://www.jospt.org/doi/full/10.2519/jospt.2021.10170
Tibialis Posterior Tendinopathy – Clinical tests: Are they reliable, and how well are they reflected in structural changes on imaging? https://www.jospt.org/doi/full/10.2519/jospt.2021.9707
Groin Pain – Hip muscle strength explains only 11% of the improvement in Hip And Pain Outcome Scores with an intersegmental approach to successful rehabilitation. https://journals.sagepub.com/doi/pdf/10.1177/03635465211028981
Bone Stress Injuries – A Comparison of epidemiology in NCAA in Athletes in Divisions I, II, and III https://journals.sagepub.com/doi/full/10.1177/23259671211014496
---
CARDIOLOGY
Atrial Fibrillation – Risk in athletes: A systematic review and meta-analysis https://bjsm.bmj.com/content/early/2021/06/30/bjsports-2021-103994
Female Cardiologists – An article and podcast discussing the under-representation of women in general cardiology, and interventional cardiology in particular. https://heart.bmj.com/content/107/5/428 and https://soundcloud.com/bmjpodcasts/female-trailblazers-in-procedural-cardiology-career-journeys-and-advice-to-the-next-generation?in=bmjpodcasts/sets/heart-podcast
---
HEAD INJURY AND MENTAL HEALTH
Concussion – Saliva as an objective marker for diagnosis in sport https://soundcloud.com/user-951858569/diagnosis-of-concussion-in-sport-saliva-as-an-objective-marker
Athlete Mental Health – Future directions https://bjsm.bmj.com/content/early/2021/08/02/bjsports-2021-104443
Mental Health in Olympians – Comparing the risk of death due to mental disorders and self-harm in a century-long US Olympian cohort with the general population https://bjsm.bmj.com/content/55/16/900
Mental Health in Elite Sport – Podcast with Dr Phil Hopley – The Sport Doctor https://open.spotify.com/episode/1MVFCsfF7WsuXidj1IHrBf
---
GENERAL
Injuries and Player Progression – The association in an elite football academy https://www.tandfonline.com/doi/abs/10.1080/24733938.2021.1943756
---
Resource Round-Up
Some websites, podcasts and resources you might find useful:
Golf Medicine – Insights around changes due to COVID-19, the performance aspects of golf and its health benefits, and the medical issues and injuries linked to the sport. https://bjsm.bmj.com/pages/e-edition-golfmedicine/
---
Dates for Your Diary
SSPA 19th Annual Conference: Women and Sports – 19th November
BOA Annual Congress – Aberdeen, 21st-24th September 2021 https://www.boa.ac.uk/events/boa-annual-congress-2021.html
FIMS WORLD CONGRESS OF SPORTS MEDICINE – Athens & online, 23-26th September 2021 https://www.fims2020.com/
Teachings of Tokyo: Reflecting on the 2021 Olympic Games – Mon 27 Sep 2021, 3:00pm to 8:00pm, Royal Society of Medicine and online https://www.rsm.ac.uk/events/sport-and-exercise-medicine/2020-21/spp02/
7th ECOSEP CONGRESS – Sports Medicine and Science: Facts for the Future – 19-20th November 2021, Athens http://www.ecosep21.com/
SSPA 19th Annual Conference: Women and Sports – 19th November 2021 https://ioc-preventionconference.org/
---
And Finally…
Once again, our industry colleagues provided some lighter moments… 😁
---
Do let us know your feedback, and any suggestions you have for websites, apps or networks for inclusion in future bulletins.
DISCLAIMER: Horizons is intended as a helpful round-up for members of potentially interesting articles/opinions that have been shared online. SEMPRIS are not qualified to make/infer any clinical judgements, and the inclusion of content, events and resources does imply endorsement.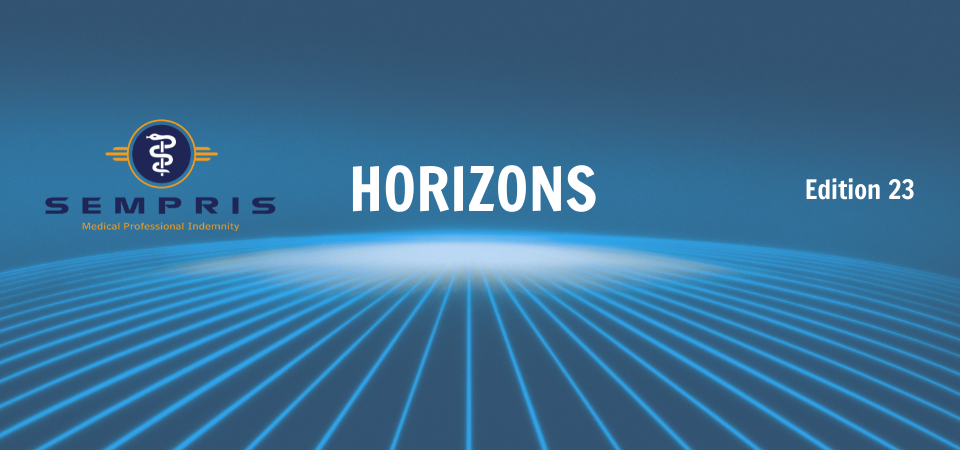 More Articles
---
Share this post:
-
-
-