It's really good to see in-person events happening again this year – I'm sure we've all missed the opportunity to network and knowledge-share face-to-face! Please do come and say 'hello' to us on Stand 6, if you're attending the BASEM Annual Conference at the end of the month.
Meanwhile, if you would like to catch up with some of the research and articles you may have missed in April, read on!
We hope you find them interesting – do let us know your feedback, and any suggestions you have for resources, studies or events for inclusion in future bulletins.
Research, Articles and Podcasts
CARDIOLOGY
Coronary Artery Risk Development – Investigating the association between physical activity (PA) and coronary artery calcium progression and subsequent cardiovascular disease events using data from the in Young Adults (CARDIA) study https://blogs.bmj.com/bjsm/2022/03/28/it-is-safe-when-coronary-artery-calcium-progresses-during-exercising/
Exercise-Induced Cardiac Remodelling – understanding this, and the clinical consequences Https://Bjsm.Bmj.Com/Content/Early/2022/04/14/Bjsports-2022-105440
Sport Cardiology and Exercise Prescription – An editorial focus https://academic.oup.com/eurjpc/article/29/3/433/6542307
---
MSK
Nonunion in Long Bones – Treatment with extra corporeal shockwave therapy: A systematic review and meta-analysis https://t.co/ssvkbaOTIJ
Torn Meniscus – Sports participation and performance 5 years' after arthroscopic partial meniscectomy https://www.jospt.org/doi/abs/10.2519/jospt.2022.10785
Knee Osteoarthritis Pain – Similar effects of exercise therapy, nonsteroidal anti-inflammatory drugs, and opioids: a systematic review with network meta-analysis https://www.jospt.org/doi/abs/10.2519/jospt.2022.10490
Patellofemoral Joint Reaction Force – Understanding how it compares across different activities and physical interventions: A systematic review and meta-analysis https://bjsm.bmj.com/content/56/9/521
Knee Osteoarthritis – Exercise and education versus saline injections: A randomised controlled equivalence trial https://ard.bmj.com/content/81/4/537
Knee Osteoarthritis – Office-Based Intraosseous Infiltrations of PRGF: Description of arthroscopy technique https://www.arthroscopytechniques.org/article/S2212-6287(22)00025-1/fulltext
Meniscal Transplant – Autologous semitendinosus tendon graft https://link.springer.com/article/10.1007/s00167-021-06606-8
Achilles Tendon Rupture – Return-to-play and performance after operative treatment in elite male athletes: A scoping review https://bjsm.bmj.com/content/56/9/515
Injury Prevention – Economic aspects of sports injury prevention: A systematic review https://bjsm.bmj.com/content/56/8/470
Groin problems – Past-season, pre-season and in-season risk assessment in male football players: A prospective full-season study https://bjsm.bmj.com/content/56/9/484
---
GENERAL
Survey Invitation – Clearing confusion from concussion in sports, motor control and biomechanics https://mailchi.mp/fmpa.co.uk/head-academy-ss-medicine-628199
Orthobiologic Injectables – Can a simple 'jab' be the answer for all evils? https://www.boa.ac.uk/asset/53965B5F-0FE6-4E65-A5A751E7B179BE77/
Radiology report interpretation – the risk of inattentional blindness https://www.birpublications.org/doi/10.1259/bjro.20210030
Concussion – Unique diagnostic signatures in the saliva of male athletes: the study of concussion in rugby union through microRNAs (SCRUM) https://bjsm.bmj.com/content/55/24/1395
Concussion Management – Progression through return-to-sport and return-to-academics guidelines: findings from the Ivy League https://bjsm.bmj.com/content/early/2022/04/19/bjsports-2021-104451
Alpine Skiing – What could I have done better after my career? https://bjsm.bmj.com/content/56/9/531
Women's Tennis – Differences in career longevity before and after implementation of the tour age eligibility rule and player development programmes: a 25-year study https://bjsm.bmj.com/content/early/2022/04/07/bjsports-2021-104620
RTP – How to progress plyometrics for jumping athletes https://www.physio-network.com/blog/plyometric-progressions-jumping-athletes/
---
RESOURCE ROUND-UP
Some websites, podcasts and resources you might find useful:
Cardiology Education – Articles in reverse chronological order https://heart.bmj.com/collection/education-heart-0
Performance Sport Hacks – A collection of resources https://performancesporthacks.com/all-hacks/?_sft_resource-collection=sports-medicine
BJSM's 500th Episode – A look ahead, a retrospective and some top tips for early career researchers and clinicians https://soundcloud.com/bmjpodcasts/episode-500-the-past-present-and-future-of-bjsm?in=bmjpodcasts/sets/bjsm-1
'What I wish I'd known then' – a new BJSM blog series https://blogs.bmj.com/bjsm/2022/04/19/what-i-wish-id-known-then-a-new-bjsm-blog-series/
Elite Athletes and Pregnancy – the latest evidence and guidance https://soundcloud.com/bmjpodcasts/elite-athletes-and-pregnancy-the-latest-evidence-and-guidance-with-dr-margie-davenport-ep-503?in=bmjpodcasts/sets/bjsm-1
Post-COVID Syndrome In Athletes https://soundcloud.com/bmjpodcasts/post-covid-syndrome-in-athletes-with-dr-monica-verduzco-gutierrez-ep-501?in=bmjpodcasts/sets/bjsm-1
---
DATES FOR YOUR DIARY
ISEH Annual Sports Cardio-Respiratory Medicine Conference Thursday 12th May 2022, Online https://www.eventbrite.co.uk/e/iseh-annual-sports-cardio-respiratory-medicine-conference-registration-291241289537
BASEM Annual Conference 26th – 27th May 2022, Grand Hotel, Brighton https://basem.co.uk/event/basem-2022-annual-conference/
Isokinetic Conference: Football Medicine – The Players' Voices 4th – 6th June 2022, Lyon, France https://events.isokinetic.com/
Extreme, Expedition and Event Medicine Mon 13 Jun 2022 from 8:15am to 5:00pm Royal Society of Medicine https://www.rsm.ac.uk/events/sport-and-exercise-medicine/2021-22/spq03/
MSK Imaging and Intervention In Professional Football 17 June 2022, The Royal College of Physicians, London https://www.rcr.ac.uk/clinical-radiology/event/msk-imaging-and-intervention-professional-football
The 2022 edition of the Science and Cycling Conference 28th-29th June 2022, Copenhagen https://mailchi.mp/3d55f3720a98/science-cycling-newsletter-january-2022
2nd International Conference on Golf and Health 18-19 July 2022, Scotland https://www.rcsed.ac.uk/professional-support-development-resources/2nd-international-congress-on-golf-and-health
International Festival of Sports, Exercise & Medicine Conference 29th September – 2nd October 2022, Pretoria https://ifsemc2022.co.za
AND FINALLY…
A warning for cardiologists…
If only absorbing all that knowledge was this simple…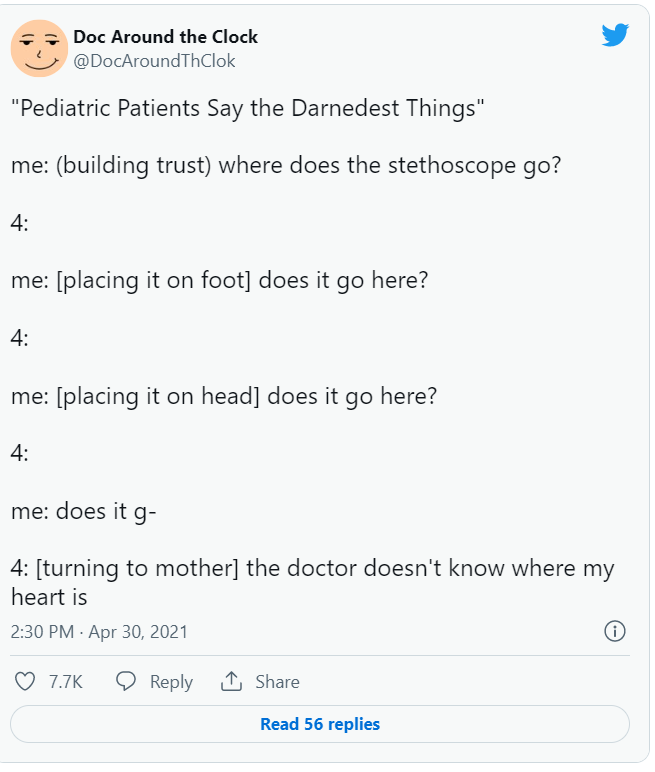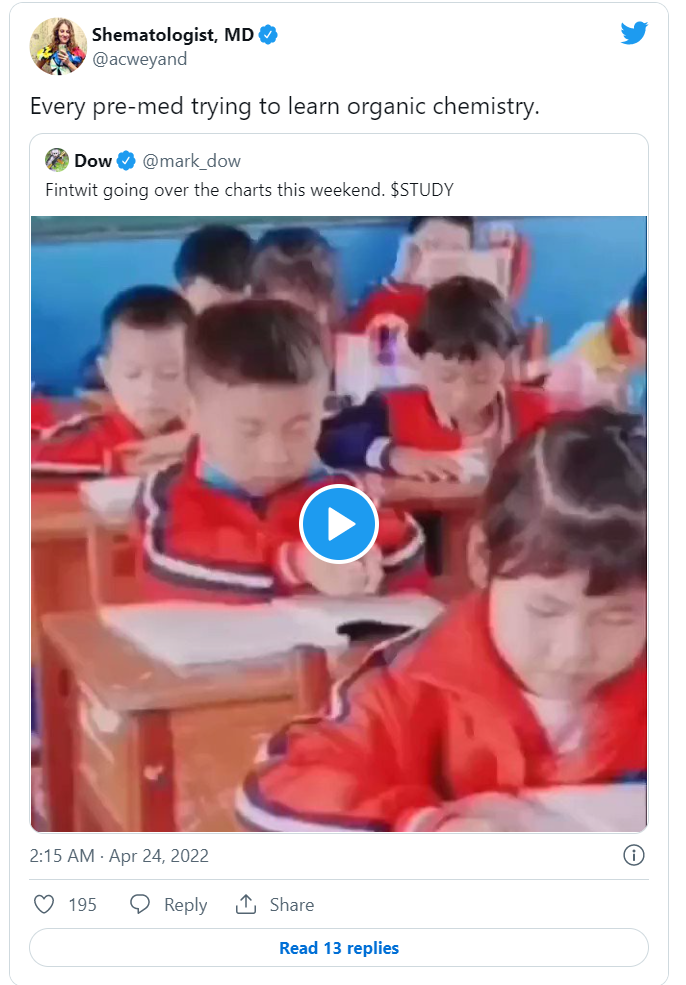 Do let us know your feedback, and any suggestions you have for websites, apps or networks for inclusion in future bulletins.
DISCLAIMER: Horizons is intended as a helpful round-up for members of potentially interesting articles/opinions that have been shared online. SEMPRIS are not qualified to make/infer any clinical judgements, and the inclusion of content, events and resources does not imply endorsement.
---
More Articles
---
Share this post:
-
-
-